Asbestos Abatement, Inc gives back to the following organizations: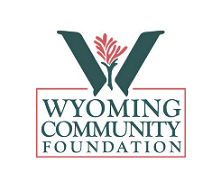 Read a Letter of Recognition from the Wyoming Community Foundation here 

View Letter from Gateway Battered Women's Services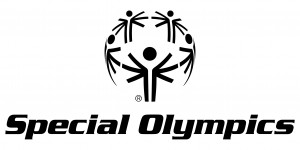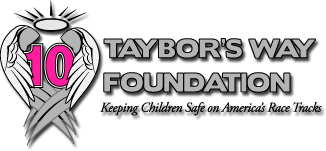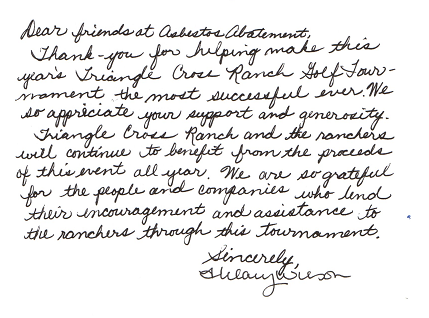 http://www.trianglecrossranch.org/
Dear Generous Donors~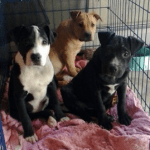 A few weeks ago we found out that there were three puppies in a shelter that were going to die.  They had been diagnosed with ringworm.  All the other rescues that had been interested decided it was to risky to save them and the shelter was going to euthanize them within 24 hours if no one stepped up to take them.
Ringworm is just a fungal infection of the skin but it can be highly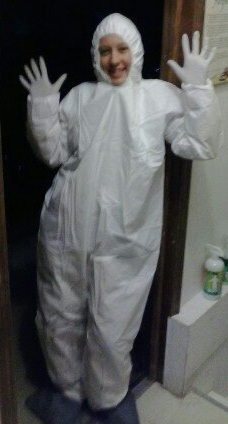 contagious and can be passed from animals to humans.  We could not accept the fact that puppies would be killed due to a skin condition so we spoke up to rescue them.  I offered to be their foster home.  I have three dogs and three children therefore I really did not want to catch ringworm and possibly pass it around my family.
Because of the suits that you donated I feel much safer taking care of the puppies.  Without the suits I would have been really nervous and probably incredibly paranoid every time I needed to do anything for the puppies.  Not to mention, I am supposed to bath them in this foul smelling, highly staining liquid twice a week and your suits totally protect me from that. With the suits on I can even pet these sweet little girls and let them know that they are loved.
Thank you so very much from all of us at L.O.L.A.'s Rescue!  You have made it so much easier for us to help these puppies heal so that they can live long, happy lives!