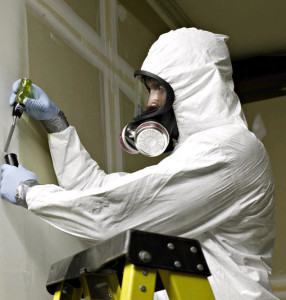 Large-Scale Asbestos Removal in Northern Colorado Makes Greeley Students and Teachers Safer
After decades of taking special measures to avoid contamination, Greeley West High School and John Evans Middle School in Greeley, Colorado are finally free from the threat of asbestos.
No longer do teachers have to write up a work order, get approval, and get help from a facility specialist just to hang a picture on asbestos-laden walls.
Thanks to money from a Building Excellent Schools Today grant, officials in the District 6 school system were finally able to make asbestos abatement a priority in 2015. It was one of the biggest projects involving asbestos removal in Northern Colorado in recent times and it helped make hundreds of students and faculties members safer.
Why Asbestos?
You may be wondering why schools and similar buildings where safety should be a top priority would contain so much of a potentially dangerous substance. It may be hard to believe now with all we know, but asbestos was once thought to be a godsend for safety-conscious builders.
100 years ago, the Greeley Tribune praised asbestos as a "safety-first mineral." Comments like this were common because of the substance's ability to help protect against fire. Unfortunately, in the 1970s it was discovered that asbestos exposure could produce deadly side effects in certain situations. Today,
Wayne Eads, District 6 chief operations officer, took the threat very seriously. During the project, he told reporters, "Now that we know asbestos can pose a hazard if it becomes loosened, it's in our interest to remove it from school buildings as soon as we can, whenever we can afford it, as soon as we can afford it."
Schools aren't the only asbestos danger zones. A list of potential target zones for large-scale asbestos removal in Fort Collins and the rest of Northern Colorado would have to at least include:
• Apartment buildings
• Construction sites
• Industrial boilers
Asbestos is also commonly found in numerous areas throughout individual homes, including
• Vermiculite ore insulation
• Popcorn ceilings
• Tile flooring
To ensure you are safe from these threats, asbestos testing is highly recommended. Even newer homes and buildings can sometimes pose risks.
Asbestos removal in Fort Collins Colorado should only be handled by licensed professionals that have met OSHA training requirements and achieved Asbestos Hazard Emergency Response Act certification.
To ensure that your property is safe from the threat of asbestos, contact Asbestos Abatement Inc., Northern Colorado's premier asbestos removal contractor, right away!